McGee is committed to leading the industry with how we engage with the environment and sustainability.
We have been recycling and reusing materials for many years and more recently we've been contributing to the circular economy on many of our projects. Substituting materials and advocating recycling is easy though – anyone can do it. Our approach, which focuses on developing smart engineering solutions, meaning we offer the most efficient way of delivering a project. Only by taking this approach can you really tackle the issue of removing unnecessary materials from both the temporary and permanent conditions and remove process inefficiency. Our specialist approach allows you to do more with less – we can also substitute your materials for you.

OUR DATA
We measure and record all the data from our operations, from vehicle movements to site energy and material consumption. We're in the unique position of having a wealth of data enabled and collected through our self-delivery offering. This means we're able to analyse and directly optimise our operations to reduce our carbon impact, and we can support carbon scenario planning for different delivery approaches.
We are able to use our data to for use as evidence in Environmental Sustainability assessment tools, such as BREEAM and LEED.
SUPPORTING YOUR GOALS
We recognise that as an industry leader, we have a responsibility to lead the charge in reducing our Greenhouse Gas emissions and moving towards a Net-Zero business. Through self-delivery of our contracted scope of works, without the extensive use of subcontractors, we're able to directly help our clients in their quest to measure and reduce the impact of their developments on the natural world. We can evidence and stand behind this, as opposed to dealing with it through supply chain charters.
We use a series of tools and platforms to collate and present our carbon data, to inform our stakeholders of our carbon impact and that of their project. Each project is unique with its own constraints and restrictions; we will propose sustainable solutions based on our previous experience and data trends.


PLANT EMISSIONS
We own our own plant and haulage fleet and continue to invest heavily in it because it's a key part of how we deliver. As a London-based contractor we understand the obligations of NRMM and the Direct Vision Standards; our fleet is specified accordingly. We're even due to take delivery of the first 5* DVS tippers shortly. Our new piling rigs all feature Euro V Engines and we're progressively introducing hybrid excavators into our fleet, along with our full electric LGV delivery vehicle.
MATERIALS
We source our materials responsibly from sustainable sources wherever possible (providing responsible sourcing certificates, like the FSC Chain of Custody, where appropriate), we also assure our supply chain using the Achilles Accreditation System and focussed audits.
We operate many of our land engineering sites under the CL:AIRE code, which allows us to reuse over 95% of the soil and natural spoil arising from our excavator activities. Through the use of our recycling facility in west London, we're able to process and divert 98% of waste from our operations from landfill.
We're actively working with several clients to look at how we can reuse elements from the buildings that we dismantle as part of the circular economy.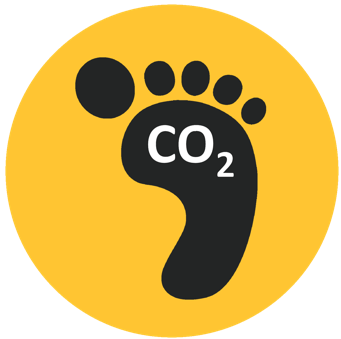 CARBON REDUCTION PLAN
We're committed to achieving Net Zero emissions by 2040.
We've already made huge changes to our business and we continue to implement carbon reducing measures company wide, such as our recent conversion of key plant and haulage fleet to electric and hybrid.
In the last 10 years, we made a reduction of 100tCO2e/£m. Taking our carbon intensity to 50tCO2e/£m turnover.
We are using the greenhouse gas emissions data for our financial year 2020, as our baseline for future performance.