At McGee, we're different.
Why? Because we're more than just employee's – we're owners.
We know our people are our competitive advantage, which is why we take recruitment seriously. We're always on the look out for those that go the extra mile.
We hold ourselves to high standards of performance and behaviour. Each of us acts as an owner (because we are). Employees do their jobs, but owners do what's needed to make the business a success.
It means we really care about how we do things and we challenge anything that's not right. It works because we share our learnings, knowledge and experience to make the business as efficient as possible.

We're EXPERTS. From engineers, project managers and technical leads to marketers, recruitment specialists and admin staff. We're all experts in our field and together we collaborate to work on the most challenging and complex projects in London. Want to be a part of this? Take a look at our vacancies.
We LOVE our job, we believe construction is one of the most exciting and rewarding industries. We want to inspire and educate the next generation on the opportunities available.

We NURTURE talent. Join a team of exceptional people, working on high-profile complex engineering projects in London. Discover a culture that rewards dedication with support and encouragement while you explore a wide variety of opportunities that enable you contribute to leaving a lasting legacy.
Our GRADUATE programme – is built to support you. From the offset you will take on the responsibility of live projects – developing your skills and knowledge through structured training, mentorship and guidance.
Our next intake will be in 2021.


Our APPRENTICESHIP programme. We're committed to creating opportunities for ambitious people that want to work with us in our industry. Through education, hands-on experience and on-going support from some of the best minds in the business – taking your first step in your career with us will set you up for a successful future.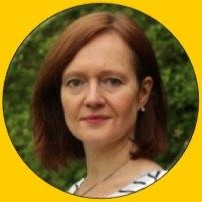 Can't find the role you're looking for, but we've piqued your interest?
Why not give Wendy, our Head of Recruitment a call for an informal chat or if you'd prefer to drop her an email, say hello here.