From site visits to Cemfree – Mahilet Berihun gives us an insight into her work experience with McGee
When starting this work experience, I had set a few objectives that I wanted to focus on to make the best out of my time with McGee. These objectives were:
To have a good understanding of how the company works as a whole and how different engineers come together when working on a project
To have a look at some of the calculations and understand the theory behind it
To see how ideas in the office translate to work done on site
To have a good knowledge of the different projects the team is working on and at what stage they are at right now
To understand how different disciplines contribute towards the company's success
To get some inspiration for my third-year research project
By having these objectives laid out, I was able to ensure that I spent my time on activities which aligned with what I wanted to get out of the work experience.
To have a good understanding of how the company works, I attended the daily meetings, which were extremely insightful in helping me learn how different people interacted and came together to finish the projects. I had the chance to see how the team collectively addressed an issue that was raised, whether it was about organising files or dealing with workload.
To help me understand how different roles come together when working on a project, I spoke with engineers and non-engineers about their work. I spent some time with those working on 3D modelling and how it helped with visualising sequences. I also spent some time with the legal team to understand how disputes are addressed and the importance of negotiations, especially during the COVID-19 pandemic which had caused some disruptions. Additionally, I spent time with the Health and Safety Director, trying to gain a deeper understanding of how H&S measures are communicated with those on site, how accident metrics work and to get a better understanding of how inspections are tracked by being introduced to MobilEngine.
I also spent a lot of time with a few engineers on the projects they were working on, having a look at their calculations and asking them any questions I had. I was able to get a deeper understanding of how props are designed, in the context of 9 Elms Lane, and I had the opportunity to look at site photos and compare them with the drawings to see how the ideas in the office came to life. To contrast this, I spent some time with the digital engineering team, seeing how they use AutoCAD, Robot and other visualisation softwares.
To expand my knowledge of projects, I visited 90 Long Acre and 30 South Colonnade. The different sites were at different stages on their respective timelines which gave me a more immersive view of the different problems that could arise throughout a project and what the potential solutions are. I have written a more detailed account of my visits in the final parts of this report.
To gain inspiration for my third-year research project, I read through different materials the company had on Earth Friendly Concrete and Cemfree concrete as I had expressed interest in this specific topic. This was extremely helpful as it helped me understand the topic better and highlighted some potential titles I could use for my project.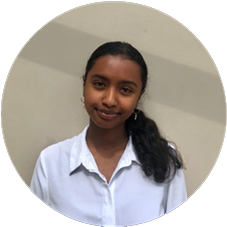 I am very grateful to have had this opportunity as I had covered the objectives that I initially set out and more.
Mahilet Berihun